A spot for Lexibeth and I to discuss plot elements and...collect inspiration for the rp,
Vikander
. We're very visual people so a lot of these might just be pictures and gushing about Shane West and Alicia Vikander, our face claims for Bruce and Diem.
Only the players in the rp are allowed to post in this discussion. Thank you.
---
A general rundown of the major plot points, although we've been tweaking it since the start.
Diem is living a rather boring life. She's stuck. She's successful, but unhappy. One day, somehow she is transported to another world beyond ours and there, she finds herself in a world of trouble.
There are creatures of every make of the imagination in this new world. Horrors, fantasies, etc. Diem is completely out of her element, and sure to be killed - until a woman appears in her dreams. Her name is Eirelynn, and she tells Diem that she's a Valcrys, an angel-like warrior who was banished from this realm by the evil ruler of the lands named Jaq'in. She's been waiting for a soul like Diem's to join their world, and she needs Diem's help to return to the physical realm and defeat Jaq'in. She guides Diem toward a lone Moonborn named Bruce (tracker, super loyal, guard for hire sort). 
At first Bruce is completely against leading Diem to Jaq'in. Diem is tiny, fragile, and human. She has no chance against the Night Mare/Incubus king who has ruined their lands. Diem convinces Bruce, and together they make their way toward where Jaq'in is known to stay, and they begin to develop a relationship. What Diem doesn't realize, though, is that Bruce being Moonborn, his control wanes with the moon. New Moons, unlike Full Moons, completely erase the human from Bruce's consciousness. But the Blood Moon, which Bruce was born under, unleashes a whole new monster. Bruce is cursed under the blood moon, and with it present in the sky, he becomes the monster he hates the most. Diem, though, somehow... can placate him. Something about her draws Bruce out of his bloodlust.
So Diem and Bruce are making their way through this horrible land, Eirelynn continues to visit Diem in her dreams and guide her toward items/people that will help her release Eirelynn from her banishment when one day Jaq'in simply shows up in their camp. He is terrifying, but beautiful, and Diem and Bruce are no match for him. Jaq'in, though, is not the cruel terror that Eirelynn made him out to be. Once subdued, Jaq'in simply questions Diem. He wants to know why she is here, who brought her, what her life was like before, her feelings for Bruce, etc. Once satisfied, he simply leaves. Not exactly the tyrant evil she was expecting. Eirelynn convinces her that it's all a ploy, and not to trust him. 
At one point, Diem finds herself in trouble where Bruce is unable to help her and Jaq'in saves her life. He takes her back to his castle and heals her, and then when she's healed releases her back to Bruce's side. Diem is getting mixed signals between Jaq'in and Eirelynn, but continues to try and release Eirelynn from where ever she's banished, and eventually succeeds. When she does, Eirelynn is not at all whom she made herself out to be, and ends up being the evil that she was leading Diem to believe Jaq'in was the whole time. Jaq'in is simply a misunderstood leader due to his species/magic. 
OR, actually Jaq'in doesn't save her or Bruce's life until they release Eirelynn. It's a pivotal moment where Diem thinks she did this amazing, good thing and then the evil Eirelynn turns and casts harm on Bruce. Diem is horrified and confused, because here is this woman who's been guiding her and saving her life with all these suggestions on how to navigate the new world, etc etc and then just as she's about to turn her terror on Diem, Jaq'in arrives and manages to escape with Diem. Eirelynn takes Bruce hostage or curses him to follow her orders, taking advantage of his Blood Moon heritage, to use him against Diem, and during this time she realizes how horribly Jaq'in as a leader and a person has been misconstrued to the people. 
Last edited by Ten on Thu May 12, 2016 7:32 pm; edited 4 times in total
Lexi sent me this because she secretly wishes to destroy me. That's okay, I got her good with this one,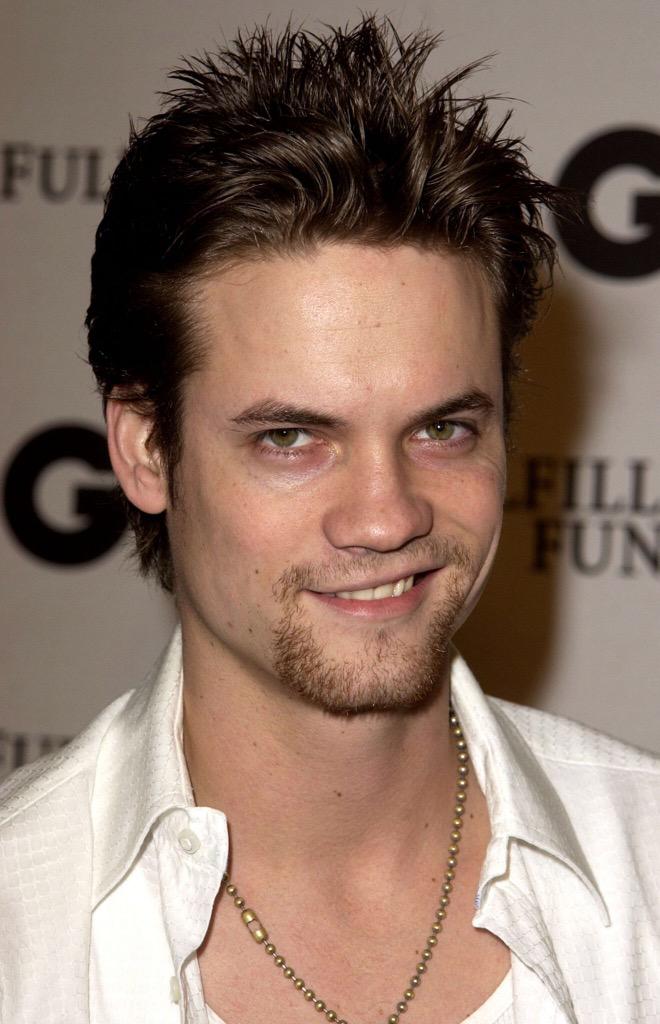 *pew pew!* Shane West picture fight!
Lexi's ideas concerning Diem's arrival in Vikander and the explanation for it. Nothing too special but it would explain why there's few humans in the place and why she isn't one of the crazy ones.
Lexibeth wrote:There's a character named Penny who is a Traveler. He's able to enter people's minds, teleport to anywhere in the world, or to other worlds. He's trying to get the hang of it because otherwise he'll travel into an active volcano and die, but it totally gave me the idea for Diem. 
 
She is a traveler. She doesn't know it, and it's definitely not like Penny where she can just hop to and fro without worry. But SHE can withstand being teleported. Something in her blood has the ability to unlock doors between worlds. Perhaps later on she develops control over it, but mostly I like the idea of her just being able to live through it where others would come back insane, or mush.

My idea is to have it be really rare for humans to be travelers. It usually means someone in their line had sex with something inhuman and every couple of generations someone is born with the ability. I imagine it being super diluted with humans, which is why she can't just pop back home because she wants to. She can't choose where to go, but she can live through it.

I also like the idea that her being in a magical realm can help unlock it a little - like she's about to be killed and suddenly she's gone. No trace. Nothing. Bruce is left going "what the actual fuck?" and like a week later he hears rumors of an irritating human in some small town and he's like: "how the hell did she get there?!"
Last edited by Ten on Thu May 12, 2016 7:31 pm; edited 1 time in total
Concerning what the people of Vikander actually know about Eirelynn and the whole Jaq'in deception and prejudice.
Lexibeth wrote:What I imagined was the lie that Eirelynn was spreading before she got banished. So Jaq'in is this Nightmare-hybrid, already a terrifying creature that feeds off the fear of others, but more than that he's part Incubus. So not only is he terrifying, but can seduce at will as well. But he is not a bad person. He's the scapegoat.

Eirelynn was the general in the previous king's army. She was his eyes, ears, shield and sword.
Jaq'in was a member in the court as well, and when the old king fell - Eirelynn pointed the blame at him. With that, Eirelynn being this beautiful, well loved creature that served the beloved King for centuries, she was able to frame Jaq'in for the fall.

He's powerful, and he isn't taking it. He fights back, and they start this terrible war that plagues the entire realm. Death and destruction and fear are used as weapons, and Eirelynn is behind it the whole time. Nightmares and fear are a byproduct of Jaq'in merely being around, but if a person's will is strong enough they can overcome it.

Eirelynn is using the fear already associated with Jaq'in to turn people even harder against him.
Everything that she does to claim the throne, she claims Jaq'in has done to frame her. Until, one day, she's gone. Defeated, but no trace of her person. Jaq'in steps up to take the throne and try to right all the wrong that Eirelynn has done but even with her banished, the people do not believe Jaq'in.

I even had a thought that she cursed the land before she left, and Jaq'in has been fighting to keep the world from getting worse but he is on his own. Only a very few handful of people know the truth, and they are working with him to keep it all at bay. While he does that, the rumors and ill will toward him and his rule continue to spread. No matter what good he accomplishes, its overshadowed by a hundred other bad things. Things that aren't even his doing, but he's unable to shake the blame.

Her plan was to kill the King, blame Jaq'in and then defeat him - and once she succeeded the people would love her as their savior. But Jaq'in managed to banish her - and she's been searching for a way to get back and finish what she's started before it's too late.
Diem Treasure Trove:
http://giphy.com/search/alicia-vikander/
Bruce Treasure Trove:
http://giphy.com/search/shane-west
water:
laughing/smiling/playing:
Last edited by lexibeth on Sun May 15, 2016 2:12 am; edited 2 times in total

lexibeth

Mist





Join date

: 2016-05-01






Posts

: 42


Age

: 30



Pic I made for the character Bruce:
Bruce:
Pics I made for the character Diem:
Diem:

lexibeth

Mist





Join date

: 2016-05-01






Posts

: 42


Age

: 30



Omg! That's amazing! I love the second one of Bruce, like all the little details and it's perfect for our story!
Like, that's exactly how I imagined him, right down to the leather jacket. And how his name is written, I can see that being his signature. And the moon phases over Diem--! Ugh! It's perfect!
Yay! Thank you! xD I'm so inspired with this story! Haha If only I could find more images of Shane that are more Bruce than they are Ducky... lol

lexibeth

Mist





Join date

: 2016-05-01






Posts

: 42


Age

: 30



Both our main characters have tattoos. This is a post reserved for the descriptions of such.

Diem:

She has a small sparrow - about the size of a walnut - tattooed under her breast on her ribcage and then where she has a scar on the underside of her arm there is another medium lemon-sized lotus "covering" it up. The sparrow is older ink.

Bruce:

TBA
---
Permissions in this forum:
You
cannot
reply to topics in this forum