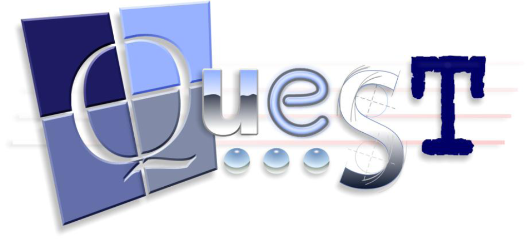 Anyone here used to play the classic text-based RPGs where you would type a command for your character and hit ENTER and he do what you commanded? I know it sounds very old school, but it got to be fun after a while because designers started to create more advanced scripts for their games and they actually required the player to use their noggin more than just move from room to room and "look at" or "talk to" things.
I recently began to design my own game. I'm calling it "The Kidnapping"; a mystery story where you get to play a private investigator on the case of the kidnapped son of a distinguished diplomat. So far I'm loving the story and I'm at the point where your choices in the game will have either desirable or
dire
consequences. The whole format is easy to grasp and I'm currently turning it into a FOG-themed play style, so the text and background is similar to FOG's own. I found the format easy on the eyes, and I was also hoping on recruiting a few of you guys to help me test out version 1.0.
You won't get to test out the
whole
game yet; just the beginning to see if it works for you and if the story has grabbed your interest once you start playing. I'm looking for critiques on where I could do some improving (such as locations, certain objects, commands, and names), and if you have any suggestions for scripts (such as "if/then" statements, etc.).
Its easy to test out. All I have to do is create the .EXE file and you download and install the game. It's simple, fast, and (not to worry) it's perfectly safe.
So... who's willing to be my beta testers?
My other idea was that, perhaps, we could all design our own games using the Quest 4 program and exchange the CAS files to play each other's own stories. It's actually more simple than downloading EXE files (and probably safer). All you need is the Quest program, which you can download from
here
.

The Ghost Writer

Global Moderator





Join date

: 2010-11-25






Posts

: 718


Age

: 28



I'm incredibly tempted by this, so count me in as long as I can obtain the program? Haha. It's just that last time someone said I should be able to access something, my computer didn't like it.

I used to play these, though I'm not horribly good at them. I played one fantasy-esc one online somewhere (it's still around; I just don't remember the name of it) where you started out in the woods and had to find your way to town and such. And I found nother one on Gaia that was really interesting. I even started making my own with some software program, but...I didn't get very far because I needed to code it myself and it ended up confusing me past the initial command. Eh heh.

Lara

Poltergeist





Join date

: 2009-06-21






Posts

: 982


Age

: 27




---
Permissions in this forum:
You
cannot
reply to topics in this forum